Transform Your Smile with Cosmetic Dentistry in Medford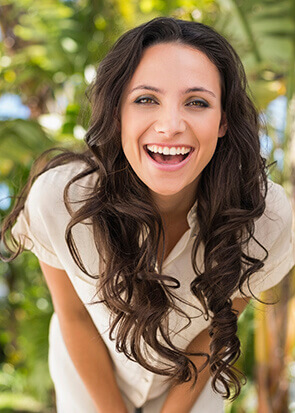 Cosmetic dentistry can change much more than just the appearance of your teeth – it can bolster your self-confidence, improve your relationships, and even contribute to success in your career. If you've found yourself struggling with imperfections like cracks, chips, stains, gaps, misaligned teeth, or other aesthetic concerns that leave you covering your smile at every opportunity, please turn to Dr. Anthony Giamberardino and his team for the skilled assistance and custom attention you need. He'll work with you to devise the perfect cosmetic treatment plan taking into account your personal preferences, budget, and schedule. The results are sure to leave you dazzled!
Are you ready to achieve the look of your dreams? Don't wait – patients from Somerville, MD and surrounding areas are welcome to contact our Medford office today to schedule a consultation.
Porcelain Veneers
If you're struggling with several dental flaws at once, the thought of pursuing multiple cosmetic treatments to correct them all can be overwhelming. With porcelain veneers from Giamberardino Dental Care, patients can give their smile a complete makeover all at once, seamlessly erasing years of discoloration, cracks, and even minor gaps and misalignments. This restoration is very thin and crafted from high-quality, tooth-colored material; it's designed to fit only over the front surface of your teeth in a natural-looking way.
Porcelain veneers are actually more resistant against staining than your original tooth enamel, which allows patients to maintain their improvements even longer. With the right amount of professional maintenance and oral hygiene at home, you can look forward to enjoying this cosmetic solution for 15 years or longer.
All-Ceramic Restorations
Dental restorations have been crafted from gold and silver materials for many years now, and while effective enough in restoring oral function and health, patients have constantly been disappointed by their appearance. Here in Medford, Dr. Giamberardino takes your aesthetic concerns very seriously, which is why he's dedicated to providing services that combine restorative power with valuable cosmetic benefits. Our all-ceramic restorations are crafted from high-quality materials and precisely personalized for your unique look, recreating a complete smile that both looks and feels lifelike.
In addition to improved visuals, all-ceramic restorations are able to offer patients other benefits. They're durable, conservative, comfortable, and biocompatible. This means patients with metal allergies enjoy them without issue!
At-Home Teeth Whitening
Would you like to refresh your smile? Patients can say goodbye to lackluster teeth with the help of at-home whitening kits from Dr. Giamberardino. We'll provide you with the high-grade bleaching gel and custom oral trays you need – all you have to do is wear both together each day for a certain amount of time. This can be done whenever and wherever you have the time for maximum convenience, and after just a few weeks, the results should be noticeable and beautiful.
Tooth-Colored Fillings
Tooth-colored fillings offer patients several great benefits when compared to their traditional, amalgam counterparts. They can be shaded to match your smile's natural color allowing them to practically disappear once placed. The flexible composite resin our team uses is also more conservative, meaning we can preserve more of your tooth's healthy structure. Additionally, they won't be affected by changes in temperature like amalgam allowing for more comfort overall.