Dr. Anthony Giamberardino Offers Emergency Dentistry in Medford, MA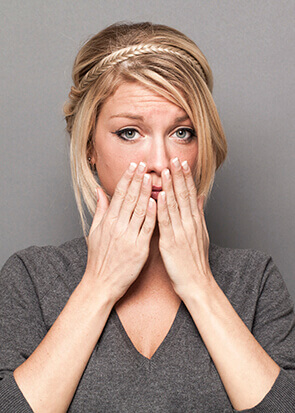 Dental emergencies happen in the blink of an eye leaving patients with pain, panic, and inconvenience. At Giamberardino Dental Care, our team is here to help in these situations. Please contact our Medford location right away if you're experiencing severe oral pain or injury; you will be directed to the appropriate person by either a member of our staff or our answering machine if it's after-hours. Dr. Anthony Giamberardino makes every effort to see emergency cases as soon as possible.
What constitutes a dental emergency? Here are some of the most common situations:
Partially dislodged tooth
Fully dislodged tooth
Broken/fractured tooth
Object stuck between teeth
Severe toothache
Lost dental crown
Lost dental filling
Oral bleeding
Jaw injury
Soft tissue injury
If you're experiencing heavy oral bleeding that isn't relieved by pressure or a possibly broken jaw, please go straight to the emergency room for assistance with your trauma. Later, our team can provide any needed reconstructive and cosmetic services to restore your smile's vitality.
Attending routine check-ups and cleanings can go a long way in helping prevent future dental emergencies. It's also strongly recommended that patients refrain from chewing ice, opening difficult packaging with their teeth, eating a lot of particularly sticky and tough foods, and playing sports without the assistance of a custom mouthguard for protection.
Are you in need of help? Don't wait – patients from Stoneham, MA and surrounding areas are encouraged to reach out to us. Our state-of-the-art facility has a lot to offer including advanced technology, an excellent, experienced staff, and the personal touch you and your smile need.