Cost of Dental Implants – Medford, MA
Invest in Your Smile with Dental Implants
Are you ready to replace your missing teeth with dental implants in Medford? You're making a wise decision for your smile; however, we know you're concerned about their cost. It's no secret you'll initially pay more for them than traditional treatments, but they are more affordable long-term because they should never need to be replaced. We'll provide you with a custom estimate and discuss your payment options, so you can rebuild your smile without breaking the bank.
Types of Dental Implants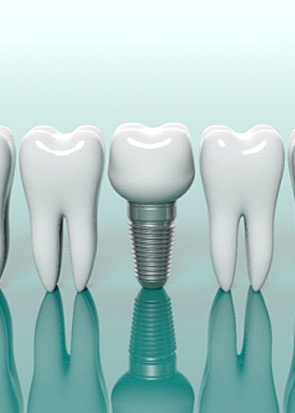 There are several factors that influence the amount you pay for your new smile, such as the number of teeth you're missing. Generally, you can expect to pay more if you need to replace more than one tooth; however, it's more affordable to use an implant-retained bridge or denture than to treat each one individually. Besides the number of teeth you're missing, the materials used will also impact the cost, like ceramic or titanium posts.
What are the Stages of Dental Implant Treatment?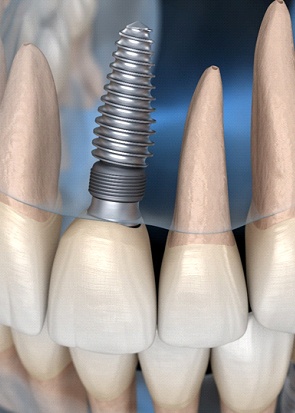 Unlike traditional treatments, the process of treating tooth loss with dental implants will take several months to complete because there are various steps. Each phase consists of separate costs, which can make it easier to afford your new smile because you won't need to cover the full amount upfront. On average, you can expect to pay for:
Consultation: You'll need a thorough consultation, including a CT scan.
Additional Procedures: It's common to need tooth extractions, periodontal therapy, bone grafting, or a sinus lift before your placement surgery.
Placement Surgery: Besides the oral surgeon's fees, you'll need to cover the cost of the sedation or anesthesia and the dental implants.
Abutments: Each implant post needs a special fixture to attach your restoration.
Restoration: Your replacement teeth are made from high-quality materials using elite technology to create a realistic look while being durable.
Are Dental Implants Worth the Investment?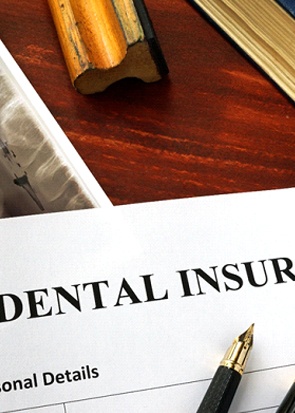 You'll pay more upfront for dental implants, but you'll make a long-term investment in your smile to reduce your overall expenses. Dental implants have over a 95% success rate to last for several decades, so you'll never need to worry about paying to have them replaced. This will save you money long-term. Not to mention, dental implants improve your oral health to protect any remaining teeth from common issues, like cavities, gum disease, or tooth loss. This prevents the need for a costly treatment down the road to save you even more money.
Does My Dental Insurance Cover Dental Implants?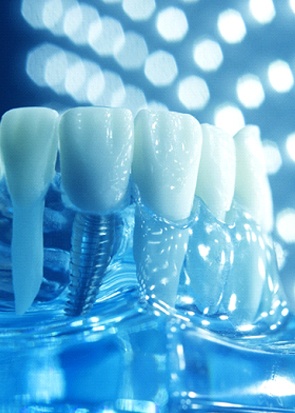 Unfortunately, most dental insurances will not pay the entire cost of the procedure, but they may cover certain aspects of it. Although every policy differs, many plans will pay a portion of the cost after paying your annual deductible until you reach your yearly allowance. We will work on your behalf to file the necessary claims to reduce your out-of-pocket-cost. We'll also discuss your payment options for any remaining balance, like using CareCredit.
If you're ready to complete your smile, contact us today to schedule your consultation for a custom estimate.